Our New Home, Our New Vibe.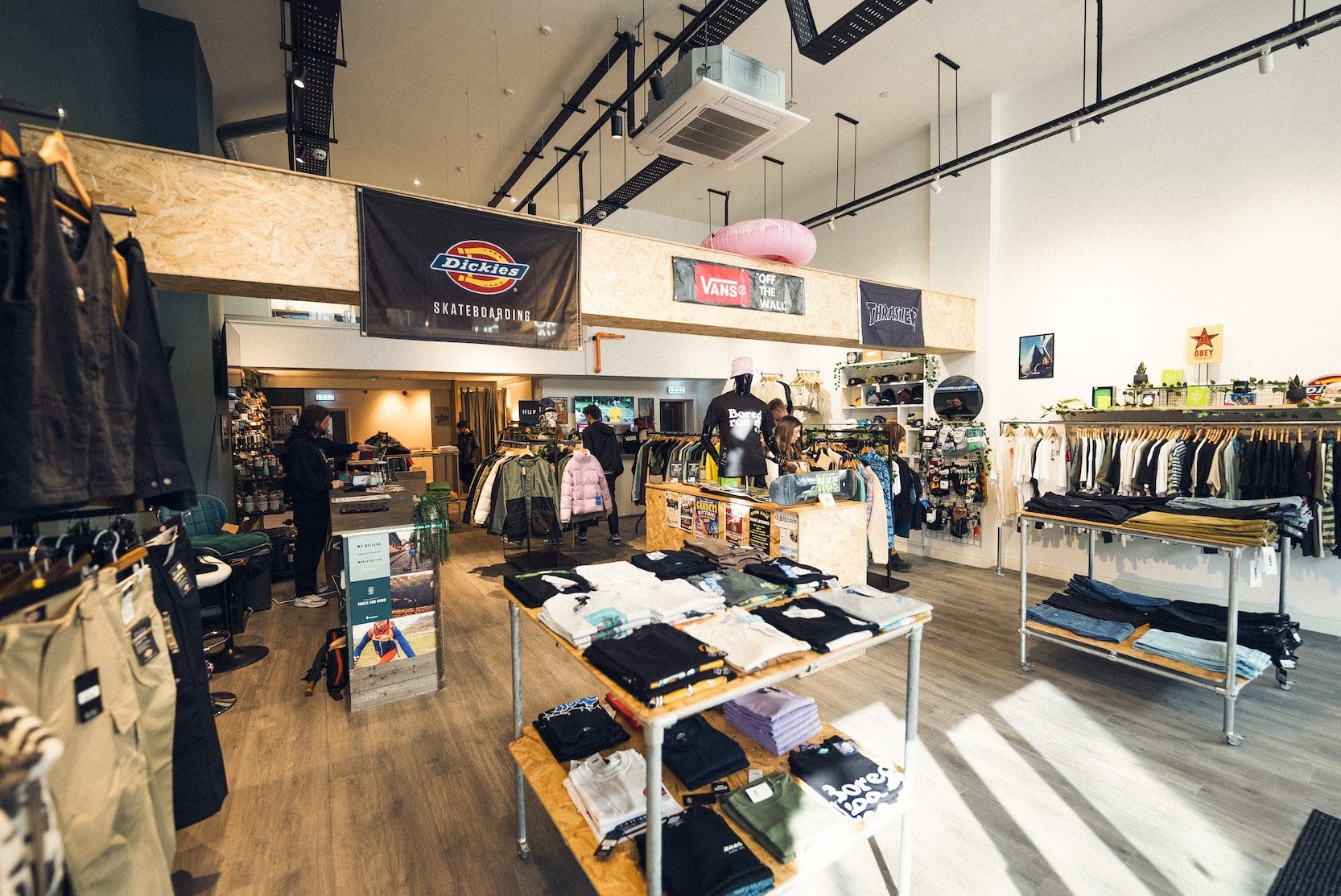 We are thrilled to announce
that our beloved store, The Boredroom, has opened its doors in our new location on Strand Street. Our new store at 67 Strand Street is a 2,000 square foot space that boasts a wide range of brands, including favourites such as Vans, Dickies, Columbia, Huf, RipnDip, Dr. Denim, New Balance, Santa Cruz, Thrasher, our very own Boredroom Store Merch. Plus so much more.
What's more, The Boredroom's Strand Street store will also serve as a hub for creative interests on the Island.

We want to use this space to promote and enable counter culture activities that are under represented on the Isle of Man. From documentary screenings to trading card nights and everything in between we want 67 Strand Street to be a home for all things expressive and creative.
We can't express how excited we are to finally open a store on Strand Street. This location stood out to us due to the spacious store space and high walls which has enabled us to create a light and airy space where you can browse at your leisure. We can't wait to see you at our new store and share our love of streetwear and alternative culture with you in person.