Huf, Redefining what we've come to know with Spring 2023.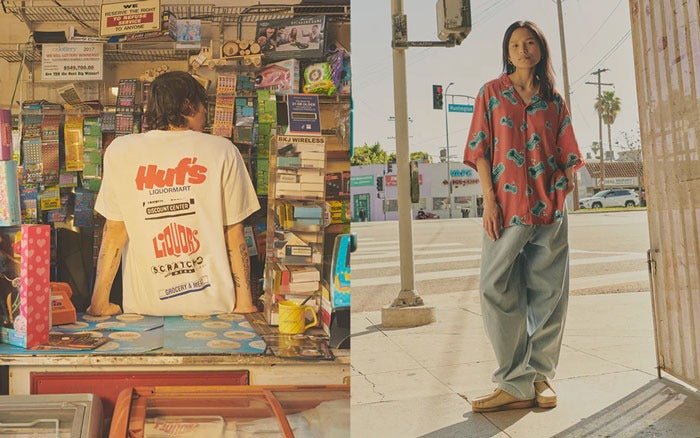 HUF Clothing is back with a bang in 2023 with the latest Spring Collection, following the successful celebration of its 20th anniversary last year. The brand is all set to take on its third decade with renewed passion and zeal, introducing a range of classic skate and streetwear styles that embody HUF's brand values and its independent spirit.
As always, HUF has stayed true to its ethos of producing high-quality, skate-approved, and anti-trend garments. The Spring 2023 range features iconic pieces like field jackets, cargo pants, liners, and graphic tees, which have been crafted with premium materials and improved fits. One of the highlights of the collection is the new custom tee blank, which takes HUF's tee game to the next level.
The collection includes several standout pieces, including the Field Floral Jacket, which is paired with matching pants, the Corner Store S/S resort shirt, which cleverly contrasts the hustle and bustle of the city with the laid-back vibe of a beachside resort, and the Worldwide Reversible Liner, a versatile garment that features custom graphics on both sides. The HUF SET line, which offers classic hoodies, coach jackets, and tees, is also part of the collection.
The Spring 2023 collection's first drop is already available on The Boredroom website. Don't miss out on the chance to own these iconic pieces and celebrate HUF's third decade of existence. As always, HUF has delivered a collection that reflects its commitment to producing functional, stylish, and timeless apparel that's perfect for skateboarding and the street.